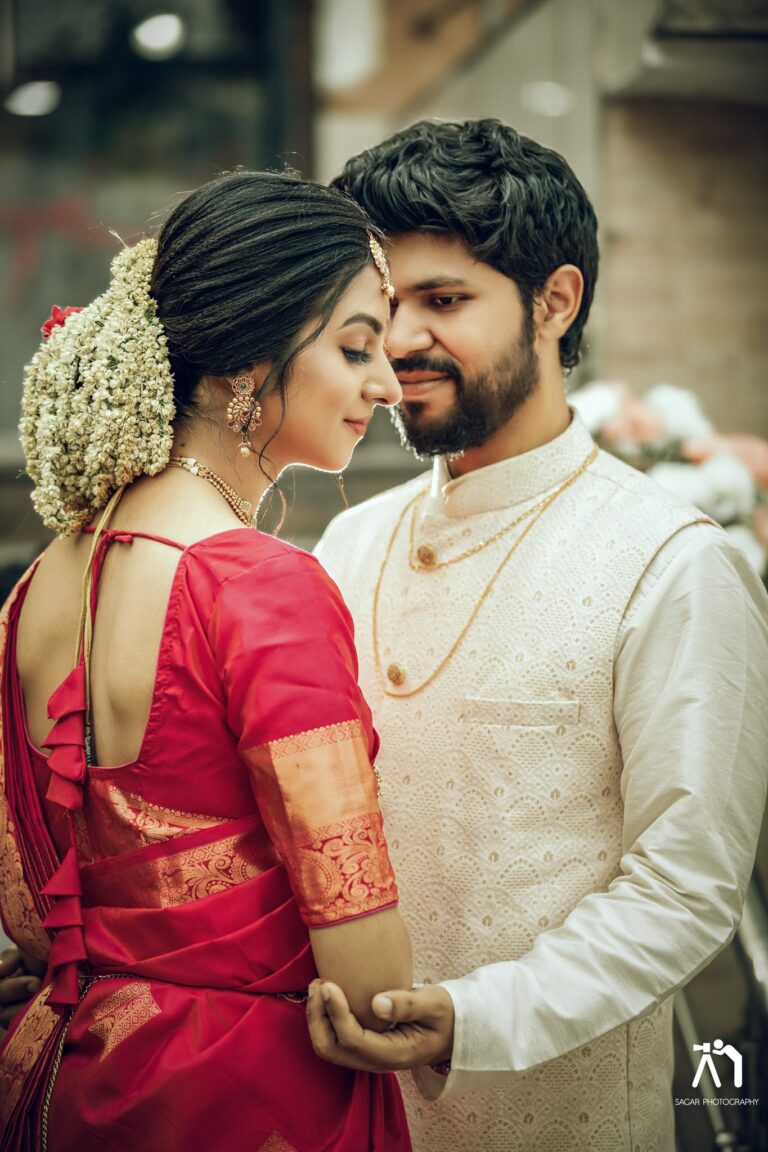 WELCOME TO SAGAR PHOTOGRAPHY
Your wedding photographer should understand how important your wedding day is for you and your family. Only when they know this, they can look out for the sweetest, most emotional moments and capture them beautifully on the camera.
At Sagar Photography, we do this every day. We know the significance of marriage rituals, and we capture those moments which happen on the sidelines of the wedding. We capture this raw emotion, package it into a beautiful picture for you, and give it to you to cherish forever.
Our in-house team of photographers, editors, and cinematographers is well-equipped, experienced, and talented. At every wedding, our dedication to the art of Indian weddings shines.
For each wedding we cover, we become a part of the family. We make sure that the bride, the groom, and their families are comfortable enough with us to let their guard down and give us wonderful candid moments to capture.
We started photographing Indian weddings in 2018. Since then, as a testament to our work, people have been kind enough to give us glowing reviews of our wedding photography and cinematography.
Please contact us at +91–8670002350 if you would like us to give you the memories of a lifetime on your wedding album.
CITIES TRAVELLED
Spread across the globe.
HAPPY COUPLES
Hailing from varied cultures, regions and religions.
PHOTOS DELIVERED
Edited pictures of life defining moments.
VIDEOS PRODUCED
Edited videos that are a real tribute to love and companionship.
REFLECTOR PHOTOGRAPHY TEAM
For me what stood out is the comfort I shared with your team. For you to make me forget that there is camera filming me. To make us comfortable, to not make us conscious. The whole experience of capturing one of biggest moment in life, that for me, is Sagar Photography!
A big thanks to Sagar Photography for making my son's birthday special. He was very patient and captured candid moments of my son very well. He reached on time to the venue. A special thanks to his team as well for coordinating without any hassles.
Just had a pre-wedding shoot with these guys. Amazing crew who guides you with each and every poses and expressions. The pictures clicked superb ,capturing all the candid moments too. I am extremely happy with the pictures clicked as well as the editing done by them.
Sagar Photography is best ...